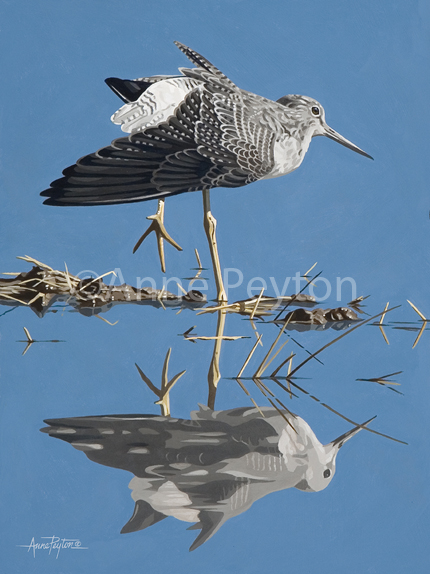 Morning Stretch - Greater Yellowlegs
12 inches wide x 16 inches high
In Arizona, all you need is water to entice the birds. Fortunately, many cities are creating wetland areas that are resting, feeding and breeding areas for many shorebirds and waterfowl. We found this yellowlegs at one foraging when it decided to take a big morning stretch before going back to breakfast.
Publisher's Award of Excellence (American Art Collector);
Jury Award
"WAOWing the Texas Hill Country"
Women Artists of the West 42nd National Exhibition
R.S. Hanna Gallery, Fredericksburg, Texas
November 15 - December 15, 2012